THE JOURNEY OF THE SUIT
From the cutting of the material, tailoring and purchase to an occasion, event or party. Every suit goes through a suit journey and has a unique story to tell. Once laughs are made and memories are created Sanjay and the team at Mint Dry-cleaners Belfast can bring the suit back to full circle. Local tailors such as Freddy Hatchett and RED Groomswear recommend Mint Dry-cleaners to resurrect their creations to their true form.
"We have been using Mint Dry Cleaning for the past few years and along with the excellent quality of cleaning we have always been treated by Sanjay and the staff with courtesy. Any garment that we have ever gave to Mint has came back like brand new. I can't recommend them enough. BRILLIANT SERVICE and a credit to everyone involved!"
Higgsy – Freddie Hatchet
ABOUT FREDDIE HATCHET
Our Belfast store is well worth a visit, so come in and enjoy Fred's hospitality while trying on our range of tailoring which is available exclusively to Freddie Hatchet. During your visit, you will be able to find and try on a selection of designer quality suits at affordable prices. So whether you're after a truly unique piece from our Made To Order Range or wedding suits from our Hire Range you will not be disappointed with the quality and value for money available.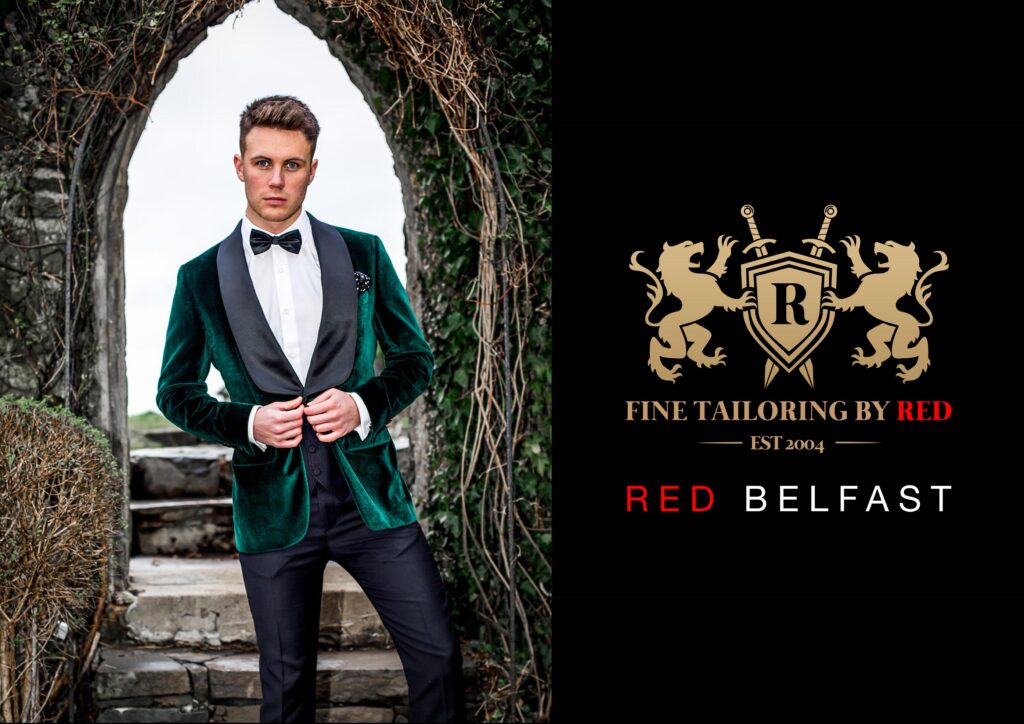 "We have used Mint Dry Cleaners for the past five years, during this time the standards that the staff at Mint have prevailed has been top class and these standards never dropped. It has been a pleasure working with Sanjay and all the staff, we couldn't recommend Mint Cleaners enough."
Joel – RED Groomswear, Belfast
With over 10 years specialising in wedding and formal hire, Red Groomswear has become one of the most dynamic, respected, and influential wedding and tailoring specialists in Northern Ireland.
The buyers at Red Groomswear have been praised for their ability to handpick some of the finest cloth in Europe and turn it into a fantastic range of suits which are available only in Reds Belfast and Cookstown showrooms.
Grooms can complete their look with an array of various accessories ranging from floral lapel pins to designer shoes with brands such as Loake and Lacuzzo available both in-store and online.
Visit: www.redbelfast.co.uk